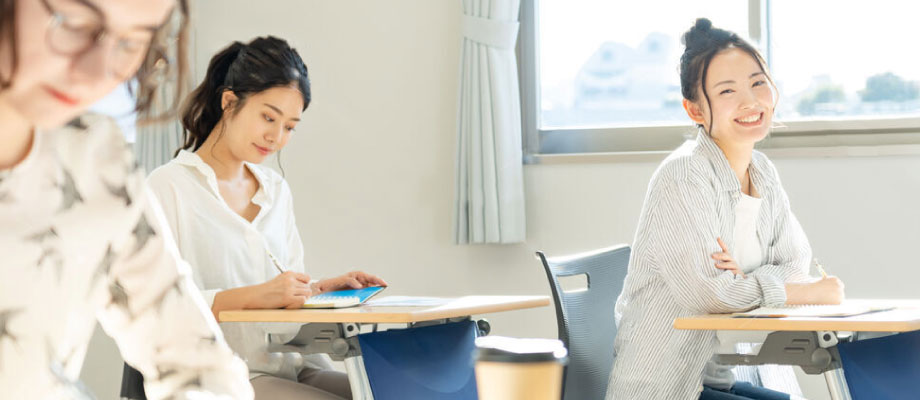 Words from Past Students
Voice of working senios
Interview with seniors working in Yamagata!
I asked my seniors about the reasons for choosing Yamagata as a place of employment and their daily lives.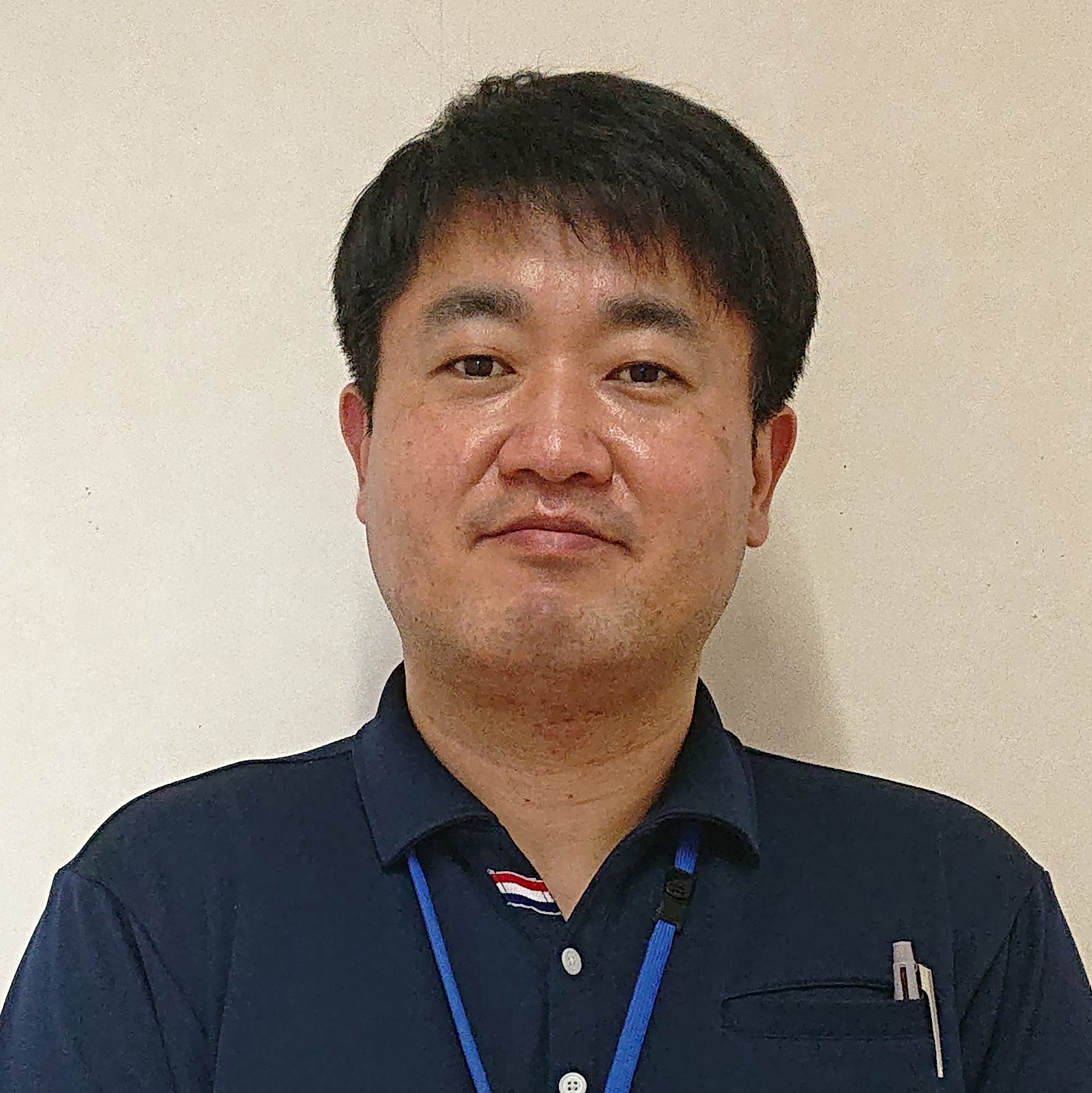 Korea
Ito Yuzuru
From: Seoul, South Korea/ 41 y.o. (born in 1980)/ Miyuki-kai Public Medical Corporation -Elderly Care Facility "Koju no Sato" 2nd year/ Completed Tohoku Bunkyo College Exchange Student Special Course/ Completed Tohoku Bunkyo College Short-Term Study Human Welfare Course (currently "Modern Welfare Course")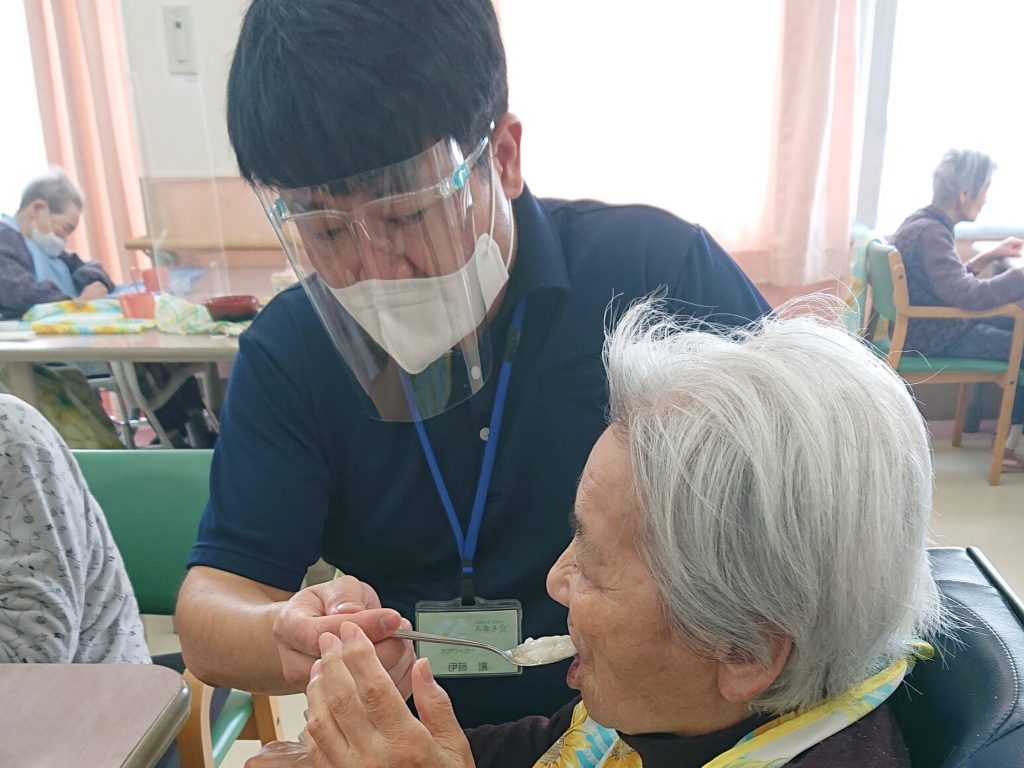 How did you end up doing a study abroad in Japan?
My mother lived in Yamagata starting from about 25 years ago, so I visited with my family every year and thought that I would like to move to Japan to take care of my mother someday. When I lived in Korea I had a stable job working at a butcher shop, but when my wife became ill and died I thought that raising children would be easier with family as opposed to by myself, so I decided to move to Japan.
What did you learn at your study abroad location?
I came to Japan thinking that things would be easy because my mother lived here, but I had to do a lot of research on how to stay in Japan forever. I found that in order to get a job I would need to know not just conversational Japanese, but be able to read and write as well, so I decided to go to university in Japan.
In Tohoku Bunkyo College's exchange student special course, I took classes to increase my Japanese abilities for one year. It was fun to see improvement in my everyday conversation skills. Then I studied elderly care for two years at the Tohoku Bunkyo College University. Since I was only studying to get a job it was a little bit difficult, but I was able to get licensed in elderly care and welfare. Additionally, I am also glad that I was able to experience Japanese culture.
Tell us a memory from your university years.
I came to Japan right after the death of my wife, and the university professors treated me like family. Although I was working cheerfully, they said that they could see the pain in my heart. I am really grateful because thanks to them, my feelings changed completely.
How is life in Yamagata?
What really stood out to me when I came to Yamagata was how nice people were. I was also really astounded by the beautiful scenery here, which felt just like an anime. The food here is great too. At first, I couldn't get used to the fact that the side dishes were smaller than in Korea, but now I've completely gotten used to it and even have favorites. By the way, my favorite food is the "cold meat soba." We eat this kind of soba in Korea so it was good to know it was here as well.
Why did you want to work in Japan (Yamagata)?
I came to live in Japan and to work, but I did not at all think that I would be studying in university again. When I was looking up jobs that I could be helpful in, I thought that working in nursing care and welfare would be the best for me. I started my current job after graduating from university, and I've been working here for almost a year already.
What types of work do you do? What really makes it worth it?
I look after senior citizens as a care worker. What makes the job worth it is seeing people when I've taken care of them. On the other hand, one thing that is difficult is the language. On top of the fact that I don't know every word in the Japanese language, what is difficult is that there are some phrases in Japanese that are the same but have different meanings.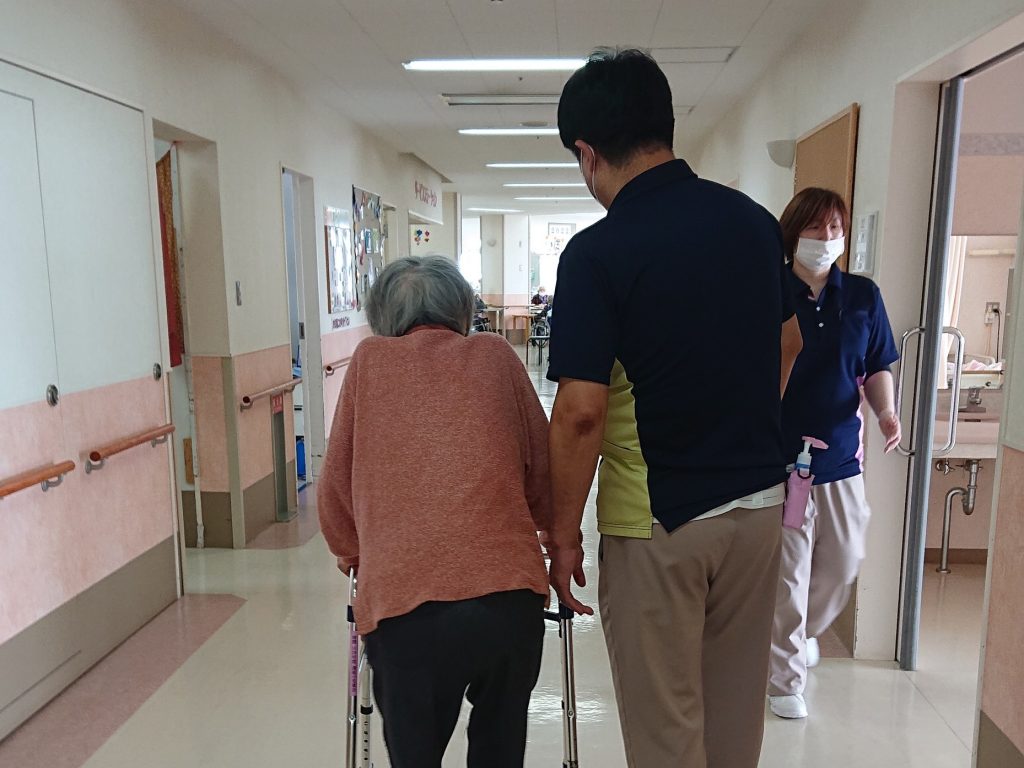 Any words to those who want to study or work in Yamagata?
If you decide that you want to study in Japan, make sure to study Japanese first. It is also important to realize that in being employed to not just work, but also to make memories, and to have fun learning about differences in lifestyles and cultures. Good luck in gaining the skills needed to work in Japan.
Company Intro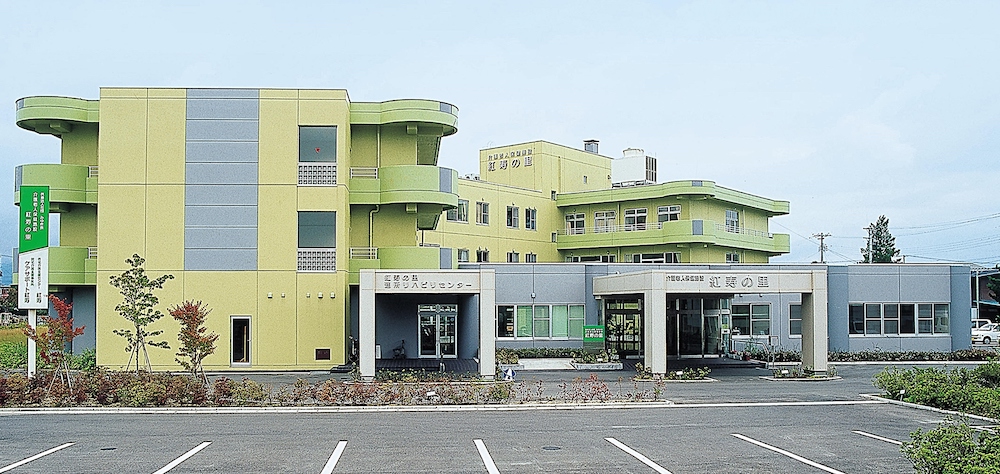 Miyuki-kai Public Medical Corporation -Elderly Care Facility "Koju no Sato"
Head Office: 8-1 Aza Honmaru, Oaza Mizonobe, Kahoku Town, Nishi Murayama District,
URL:https://www.miyuki.or.jp/kouju/
As an elderly care facility, our organization strives to meet the needs of our clients, performs nursing care for the sick, and supports clients in returning to their homes. Both inpatient (100 beds) and outpatient rehabilitation clients (40 clients) happily use our onsen facilities. We also have a foot bath gladly used by the people of the region and strive to be the facility chosen by local residents.
Foreign residents working here
We currently have one study abroad team member, who works as a care worker in the dementia wing making sure that our clients with dementia can spend each day peacefully, bringing smiles to their faces. He is a very bright person so sets the atmosphere and puts forth his best every day.